Reasons Adults Should Consider Using Invisalign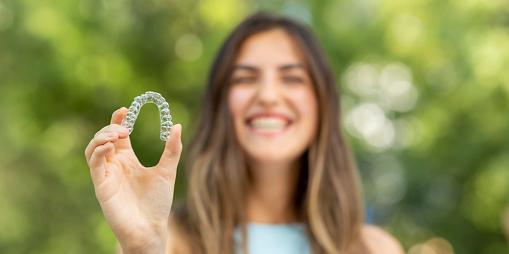 Invisalign is a revolutionary clear aligner technology that has transformed adult (and pediatric!) orthodontic treatment. In adult orthodontic patients, it aids in the closure of gaps and the alignment of teeth. The procedure is meant to replace traditional metal braces used to correct malocclusion and other dental issues. Additionally, Invisalign aligners are constructed of BPA-free clear polycarbonate.
Many adults ask themselves whether or not they're too old for dental work or if undergoing dental procedures would still be worth it. We're here to tell you that attaining the perfect smile is for everybody—this is no longer exclusively for kids!
Today, one out of every five adults wears Invisalign or braces to improve their dental health and enhance their confidence. Read on to discover the reasons adults should consider using Invisalign:
The Optimized Dental Care
The use of Invisalign clear aligners does not only help both kids and adults look aesthetically pleasing but also promotes dental hygiene. With Invisalign, same as any other dental treatment, patients are strictly instructed to continue to brush and floss as usual.
Such clear braces, as opposed to metal braces, are also removable, which simplifies your dental hygiene habits. With cleaning and reapplying with ease, these dental hygiene practices can help to avoid tooth decay and gingivitis.
The Easy Bite Fix
Underbites and overbites occur due to jawbone underdevelopment, or they could be a form of a genetic issue or a physical condition caused by childhood activities. With Invisalign, adults are allowed to finally face and fix these long overdue issues.
At the same time, you can use this treatment to avoid gum inflammation and tooth decay by addressing fixing bite issues.
The Reasonable Pricing
Invisalign therapy is affordable to everyone because of its inexpensive cost. Treatment costs can be up to 75% less than those associated with traditional teeth straightening.
Moreover, Invisalign therapy significantly shortens the time to treat teeth straightening issues. This is consequently less expensive than traditional orthodontic treatment because it also administers fewer orthodontic visits.
The Non-obtrusive Technique
Invisalign is virtually undetectable. Invisalign aligners are translucent trays, as opposed to braces, which are visible when you smile. There's no need to be concerned about your smile because clear Invisalign is practically invisible.
The Limited Dietary Constraints
Adopting Invisalign leads to less dietary limitations. You can continue to eat regularly if you are a foodie who is also wearing Invisalign.
On the other hand, traditional braces require you to eat only a few items to keep them from becoming damaged. There are no dietary limitations with Invisalign because the aligner can be removed before consuming your favorite meal.
Conclusion
You know what they say: Age is nothing but a number. The notion applies to dental treatments as well! Whether young or old, the benefits of Invisalign prove to enhance your quality of life. So, you should not be concerned about whether or not you are too old for Invisalign. After all, the benefits outweigh the drawbacks. As a result, if you need your teeth straightened, Invisalign may be the way to go.
Are you looking for a dental office in West Hills? Valley Circle Family Oral offers professional practice dedicated to enhancing smiles, dental health, and aesthetics. Call us today and set your appointment!
comments powered by

Disqus