How Dentists Can Protect Themselves During COVID
The coronavirus has challenged and continues to challenge healthcare professionals as well as those who need to seek medical help. Yet the world has rapidly adapted to ensure the safety of the public and keyworkers who are continuing to perform their duties. The role of healthcare professionals such as doctors, nurses, and dentists continues to be pivotal and essential during the pandemic, ensuring that certain changes have been made to safeguard the health of everyone involved.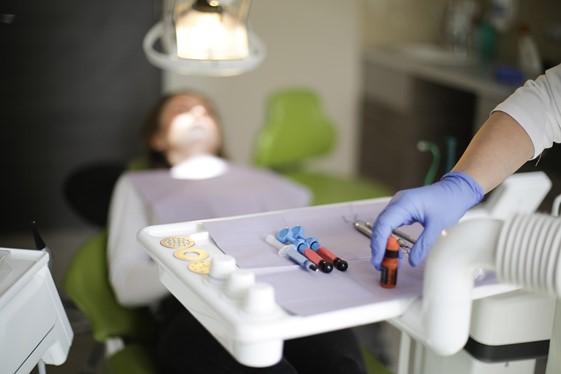 For example, new safety protocols are in place so that people can continue to visit their dentist and have their routine check-ups. After all, if our healthcare professionals fall ill, who will care for the general public?
If you are a dentist or work in a dentist's office, there are many ways you can protect yourself during COVID. Certain precautions should already be in place, but there are many more ways you can strengthen your line of defense against the coronavirus. Here are several ways dentists can protect themselves from the virus.
Practice CDC Dental Safety Guidelines
Much like hospitals and clinics, dental offices can also see a rapid spread of disease. This is because of the close proximity of people and the lack of social distancing. However, the CDC has created a set of guidelines for dentists that differ from the guidelines provided to hospitals and clinics. The CDC guidelines for dentists, dental hygienists, and other staff members in the dental office suggest the following measures be put in place:
Screen your patients before they visit (and make sure they do not show any signs of the coronavirus)
Monitor your dental office staff
Wipe down all surfaces frequently
Enforce hand hygiene
Invest in shield guards to reduce the risk of disease spread when seeing to a patient (after all, dentists have to get close to a patient to see their mouth)
Not only does practicing the above help reduce the risk of being exposed to and spreading the coronavirus, but you can also help alleviate the anxiety your patients may be experiencing at such an unusual time in their lives.
Wash Your Hands and Wear Your Mask
It's been a year of being told to wash your hands and wear your mask, yet a surprising number of people are still failing to fulfill these simple tasks. Working in a dental office means that you need to ensure that you are washing your hands frequently but also wearing a mask, whether it be a cloth one or a shield guard.
As a patient, make sure you are also doing your bit and washing your hands frequently and wearing your mask properly. Wash your hands with antibacterial soap and water for at least 20 seconds. You should also wash your hands or use a hand sanitizer whenever it is offered.
Your mask needs to cover your mouth and nose. If you have the mask dropping below your nose, then you run the risk of spreading the coronavirus but also falling ill from it, too. Learn how to wear your mask properly so that you can help fight against the pandemic. Also, do not be afraid to ask patients to wear their masks or deny them entry to the dental office if they refuse to put their masks on properly.
Working as a dentist during a pandemic can be stressful. However, it is your duty to care for your patients and to ensure they are kept as safe as possible during these unusual times. Be sure to amid by CDC guidelines and to have the proper measures in place such as masks, hand sanitizer, and social distancing requirements.
comments powered by

Disqus