8 Places in the US Where Dentists Accept Cryptocurrency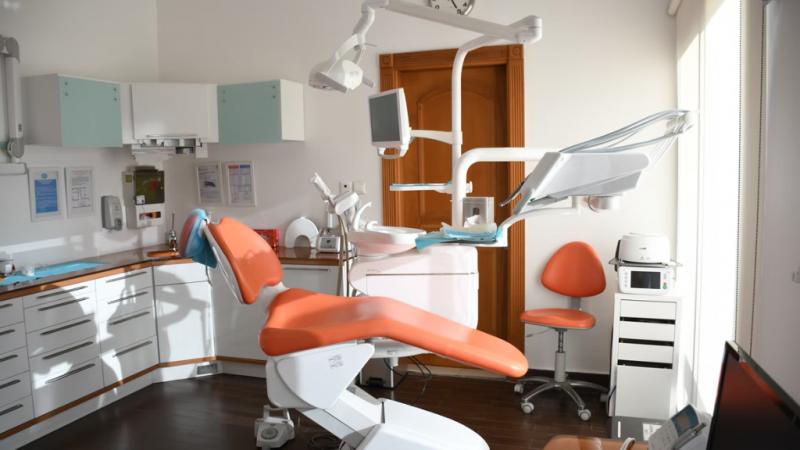 Cryptocurrency is slowly gaining the mainstream attention it deserves. The decentralized currency was only a concept at one point. It then became something more revolutionary. Now, it is dominating global trade. Cryptocurrency markets are attracting more traders and investors. With that, coins and tokens are infiltrating regular markets. Even dental practices are accepting cryptos these days.
Cryptocurrency prices attract people mostly for trading purposes. However, as the cryptocurrency value holds merit, people use it just like any other currency. So, why should dentists not make the most of it?
With that being said, let us look at a few dentists and dentistry practices that accept cryptocurrency.
#1 New York City
New York City is the obvious choice for a city where dentists are likely to accept cryptocurrency. In addition to being a world financial center, it has a large population of tech developers who are likely to be interested in (and invested in) cryptocurrency. Dentists in this city who accept cryptocurrency include:
Dr. Steve Wolf at 5 West 86th Street
Dr. Robin Chavkin of Gramercy Park South, who accepts Bitcoin
Drs. Richardson and Stansbury of Rego Park
#2 Seattle
Seattle, population 730,000, is the largest city in Washington state and the epicenter of popular culture in the Pacific Northwest. What was once a small logging town has since become the home to Microsoft, Amazon, and Starbucks.
It's also a relatively expensive place to live, with a cost of living index that's 5 percent higher than New York City's. But if you're a crypto enthusiast or are just looking for an excuse to visit (and can afford it), there are many dentists accepting Bitcoin who would love to see you.
#3 Philadelphia
So you're a resident of Philadelphia, Pennsylvania, and you've just been given a prescription to get your teeth cleaned. You look around for a dentist who accepts cryptocurrency and is met with results that are less than ideal.
You don't have to travel across the state, however. You don't even have to travel outside of your city limits. Instead of driving west, keep reading to learn about another option that may be more feasible for your dental needs.
Location: Center City
Accepted payment methods: Bitcoin (BTC), Ethereum (ETH), Ripple (XRP)
It's important to remember that the only location currently accepting cryptocurrency for dental work is Center City Philadelphia. This is because Dr. Stefanie Burns is one of the few dentists in the country who accepts cryptocurrency as payment for her services.
#4 San Francisco
As the home of the main headquarters of many cryptocurrency companies, San Francisco is a natural city where you can pay your dentist in cryptocurrency. Some of these companies have dental clinics where they accept payment in cryptocurrency.
The dentists at these practices use software that integrates with their practice management system to process payments in bitcoin and other popular cryptocurrencies.
#5 Los Angeles
Dr. Kenneth Green, in Los Angeles, CA, accepts payment in Bitcoin for all dental services and procedures, including dentures, implants, root canals, crowns, etc., and many other forms of cryptocurrency as well. The exact price of the procedure will be set by Dr. Green and communicated to you during your consultation appointment.
#6 Miami
Miami is home to some of the best dental practices in the US, and many accept cryptocurrency. The city has a high concentration of Bitcoin ATMs, and its reputation as an international tourist destination makes it a natural hub for the dental industry.
The following Miami-based dentists all accept cryptocurrency:
Dr. Boris Lipovetskiy, DMD - Cosmetic and Family Dentistry
Dr. Ruben Cohen, DMD - Sedation Dentistry
Dr. Harold Rosenblatt, DMD - Prosthodontics
#7 Houston
The next time you need a dentist in the Houston area, consider one of these that accept cryptocurrency as payment:
123 Dentist
ABC Dentistry
Houston Dentist
#8 Chicago
The dental offices in this Midwestern city are hip to crypto. Chicago has a whopping three dental offices that accept cryptocurrency, so obviously, it's the place where you should go if you have a serious toothache and need some emergency repairs made.
You've been putting off getting your chipped tooth fixed for months, and now's the perfect time to take this as an opportunity to also make a trip out of it! Plus, since Chicago has a population of 2.7 million people, there won't be an overcrowding issue.
With Chicago's median household income sitting nicely at $51,000 and its median home value being $230,000, you know that most residents can afford top-notch dental care. Many of them also prefer paying in crypto, as Chicago is a crypto-trading hotspot in the US.
So, despite the volatile nature, crypto is still popular to the point where you can pay for dental procedures with it.
comments powered by

Disqus